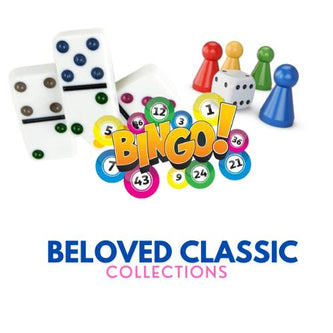 Regal Games Beloved Classics
Regal Games brings you Velocity™, the fast, fun, high-speed dice-rolling game! Two to four players get 10 dice each. When the starter says, "We're ...

View full details

It's six fun games in one pack! Get ScorZo™, The Goodge Rules™, Banapples™, Spoons and a Spork™, Garbage, and Canasta in a convenient storage case.