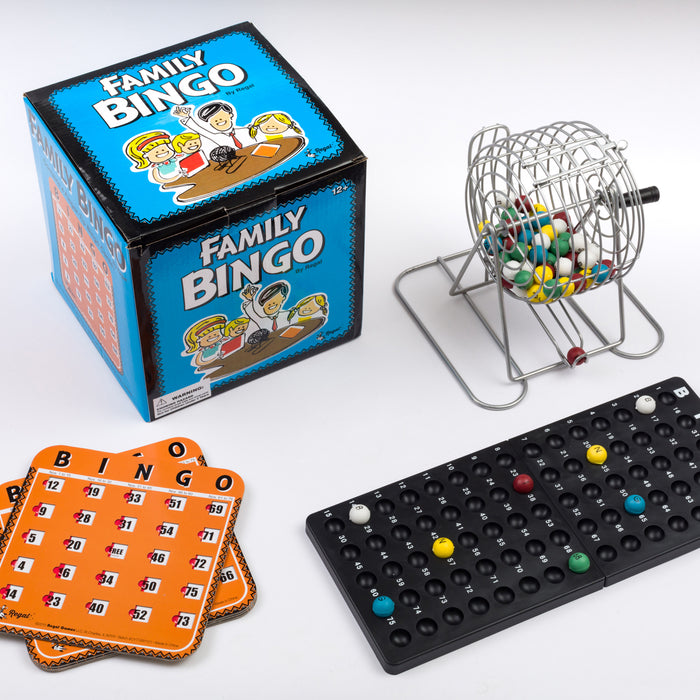 Regal Games Family Bingo Set with 4 Shutter Cards
INCLUDES
Four 5.25" Bingo Cards, with large print that make them easy to read for kids and adults. Rotary bingo cage has an automatic random ball selector, wide catch to keep the bingo balls on the track, and a weighted ball selector to prevent jams.
DESCRIPTION
The playing cards feature a borderless, full face classic design on the back of the card to eliminate distraction and improve versatility. Each card is made from 4-ply cardboard paper.
ALL THE GAMES YOU LOVE
The Family Bingo Game Set provides hours of family fun.