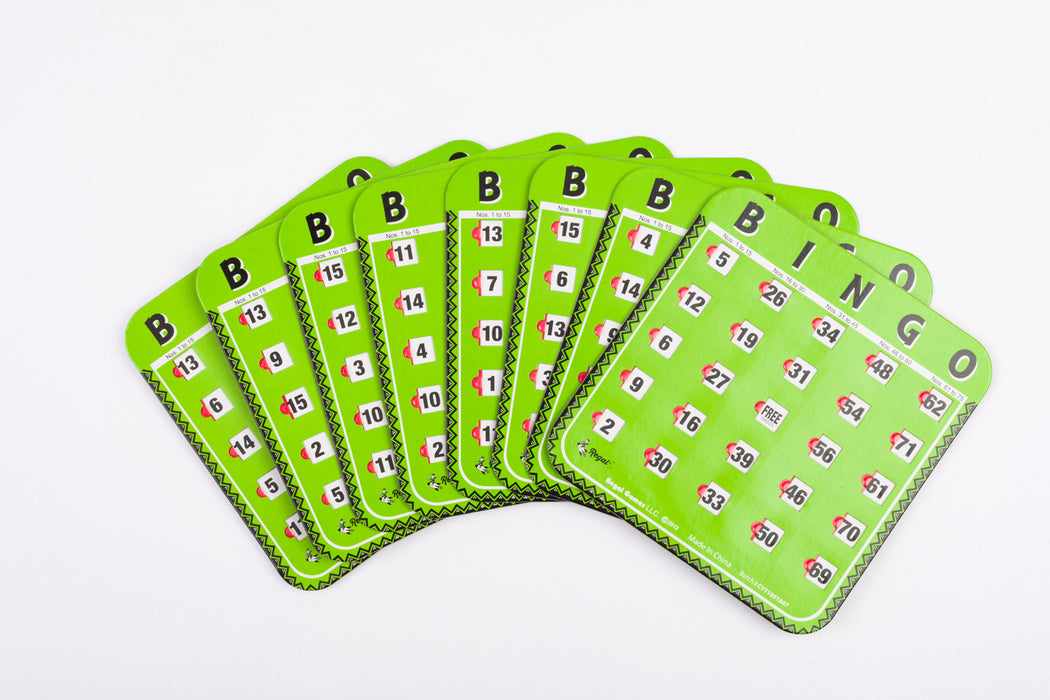 8-Card Bingo Expansion Pack
INCLUDES
8 reusable bingo cards that can be paired with any bingo game.

DESCRIPTION
Bingo cards measure 6.75 in x 6.5 in, with large print that makes them easy to read for kids and adults. Cards have 1/2 inch tall finger-tip shutter slide windows, meaning no more messy chips or inky daubers. Each card is made from 4-ply cardboard paper. 
ALL THE GAMES YOU LOVE
The cards in this Expansion Pack are the same premium cards included in the Family Bingo Set, but will work with any bingo set.