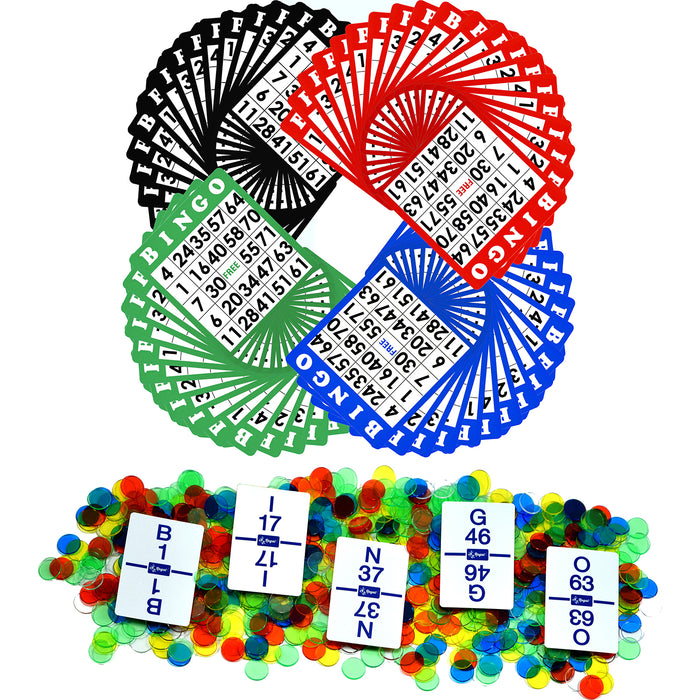 Bingo Set with 100 5.25" cards 1,000 Mixed Chips and Calling Cards
INCLUDES
100 5.25 inch high contrast bingo cards, 1,000 3/4" transparent bingo chips with Beveled Edge, and easy to read bingo calling cards.
DESCRIPTION
Complete Bingo Set has everything you need to play Bingo Games.
MULTIPURPOSE USE
Ideal for pool halls, lodges, recreational facilities, and educational purposes such as counting, mathematics, and learning exercises.