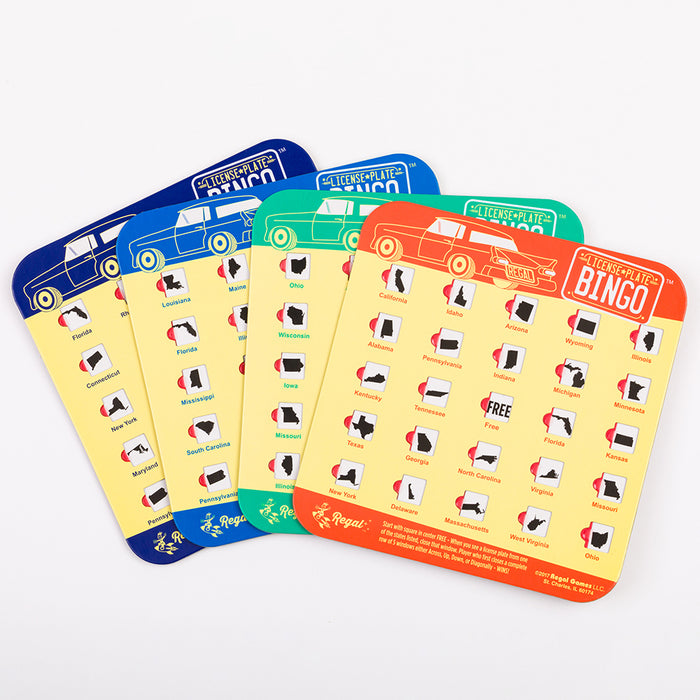 License Plate Travel Bingo 4 pack
INCLUDES 
Bingo with a twist! The first person to find 5 state license plates in a row wins! These 4 Travel Bingo cards are great for road trips or everyday car trips to the grocery store.

DESCRIPTION
Shutter Slide bingo cards measure 6.75 in x 6.5 in with large print that make them easy to read for kids and adults. Cards have finger-tip shutter slide windows that are 1/2 inch tall. Each card is made from 4-ply cardboard paper.
ALL THE GAMES YOU LOVE
The License Plate Travel Bingo Set is perfect for family vacations, car rides, and road trips. Each card features different states to match with any passing car's license plates.