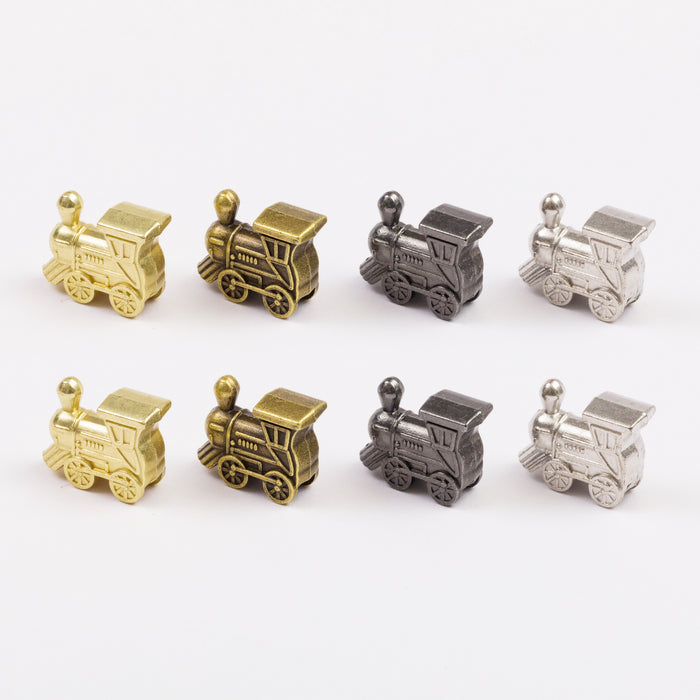 Metal Marker Trains for Mexican Train Domino, 8 Pieces with Unique Finishes
INCLUDES
8 metal trains to replace or add to any Mexican Train set.
DESCRIPTION
Train finishes include 14k gold, white gold, antique brass, gunmetal black, antique purple brass, rose gold, antique pewter, and antique gold.
MULTI PLAYER
Play with 2-8 kids or adults at once (recommended for children ages 8 and up).