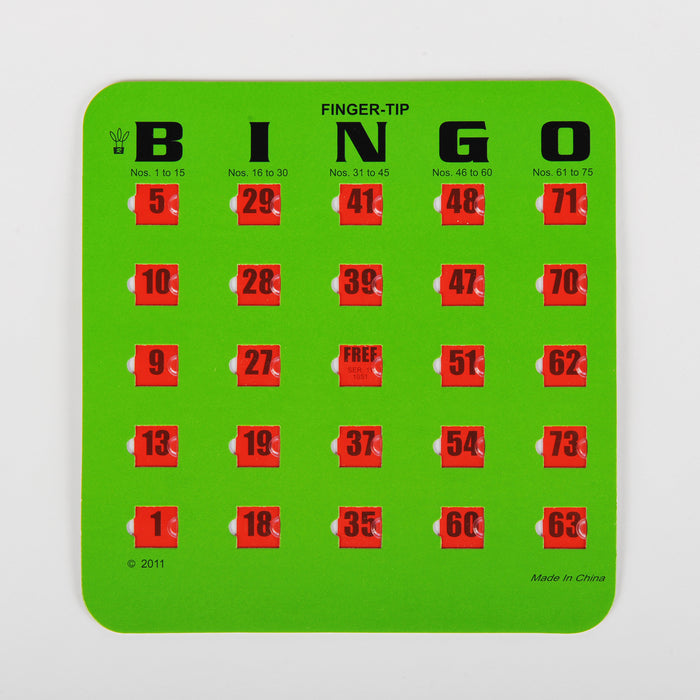 Standard Fingertip Shutter Slide Bingo Cards
INCLUDES
Finger-tip shutter slide window cards. Select from 3 colors and a pack of 5 cards to 200 cards.
DESCRIPTION
Shutter Slide bingo cards measure 9 in x 8 in with large print that makes them easy to read for kids and adults. Cards have finger-tip shutter slide windows meaning no more messy chips or inky daubers, windows are 1 inch tall. Each card is made from 4-ply cardboard paper.
ALL THE GAMES YOU LOVE
The Finger-Tip Shutter Slide Cards provide hours of family fun at home or on the go.