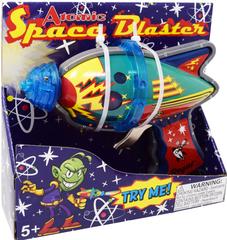 DESCRIPTION
This is a 4 pack of the toy, perfect for parties or play dates. Dazzling display of lights that simulate sparks and revving when the trigger is pulled.
RECOMMENDED FOR
Children ages 5 and up
GIFTABLE
Fun birthday gift, Christmas present, stocking stuffer, Easter basket stuffer, or unique party favor.