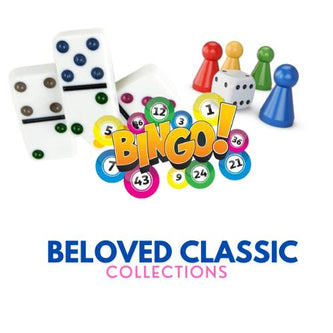 Regal Games Beloved Classics
INCLUDESSix classic and timeless card games for kids that will provide hours of entertainment. DESCRIPTIONExtra-large cards measuring 4 inches...

View full details

It's six fun games in one pack! Get ScorZo™, The Goodge Rules™, Banapples™, Spoons and a Spork™, Garbage, and Canasta in a convenient storage case.